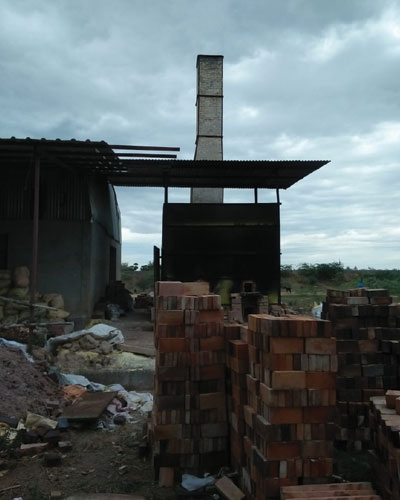 Facilities
1200 oC to 1400 oC Temperature Oil Furnace 2.0 MT. Capacity is used to fire all our Ceramic Materials and Special Refractory Materials.
30MT. Capacity Down Draft Kiln is used for firing of IS-6 & IS-8.
24" Double Disc Disintegrator, Elevator and Vibrator Screens are used for Mineral Crusing and Vibrating.
10' Lenght U' Mixer is used to make compositions of Ceramics and Refractory Bodies (Mixer Section).
400 MT. Capacity Hydraulic Press is used for High Strength Bricks like 70% Alumina, Silliminate Bricks and Nozzles and HT Insulators.
Hand Operated Toggale Presses are used for pressing the small type of ceramic Beed, Insulators, Balls, Small Bricks, Strainer Cores etc.,
50 MT. Capacity Sleeves Press is used for making Sleeves, Funnels, Nozzles, Tubes etc.,
Mini plug mill is used for making Ceramic and Refractory Tubes.
1 MT. Capacity Ball Mill is used to make Ceramic Grinding and Composition.